JAS USA Compliance


JAS FORWARDING USA INC. COMPLIANCE SERVICES
Our team is an experienced, client centric group with a focus on providing sustainable, effective solutions to a wide range of regulatory compliance topics so as to minimize our client's exposure to risk. Our team is dedicated to the premise that a client adept at managing regulatory outcomes can effectively manage their profit & losses related to regulatory compliance. This is because a client with a strong control of their regulatory compliance processes can effectively minimize the variable risk associated with non-compliance, thereby driving savings into the operating expenses of conducting business, and ultimately strengthening the bottom line!

Some of our core areas of service and consulting include :
Compliance assessments (Import and Export)

Harmonized tariff and or Schedule B determinations

Binding rulings

Anti-Dumping and Countervailing duty applicability determinations

Pre-statement auditing programs

Post entry services including Post Summary Corrections and Protests

Free Trade Agreement consulting

Valuation analysis (tariff engineering, assists, etc.)

Compliance training (Import and Export)

Export Compliance guidance (including ECCN#s, license advice, ITAR, etc.)

Compliance manual building (Import and Export)

Partner Government Agency compliance

C-TPAT Services

BKIP (Broker Known Importer Program) Services

Foreign Trade Zone

Automation and integration development

Duty Drawback

Consultants to Partner With
Our team's extensive experience in the arena of regulatory compliance is an invaluable asset to our valued clients. Our team is dedicated to the true success of our clients and are always reachable. Our clients are our partners and our partner's success is paramount to our own success. Contact us today and let's start our partnership together.

Useful Documents

Need Help filling out a JAS Import POA?
How to Properly Complete the Customs Power of Attorney Form
Brought to you by the JAS Compliance Team, always keeping our customers in the know.










JAS Forwarding (USA), Inc.

6165 Barfield Rd.

Atlanta, GA USA 30328

Tel: +1 (770)688-1206

Fax: +1 (770)688-1229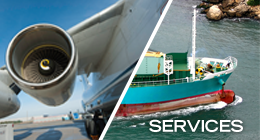 JAS CORE SERVICES
JAS INDUSTRY SUPPORT
Live Animal Transport Services